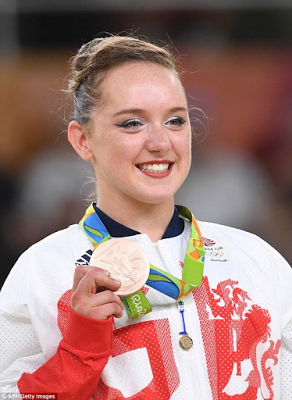 Gymnastics Athlete - Olympic Medal Winner
Amy is particularly impressive on the floor where she won silver at the 2014 Junior European Championships and gold at the 2015 British Championships. Although she excels on the floor she is a strong all-around gymnast known for her power and cool head in competition. This was evident at the 2015 World Championships in Glasgow where she helped Team GB win team bronze.
At the 2016 British Championships, Amy retained her floor title by claiming gold for the second year in a row. Named as the youngest member of Team GB for the 2016 Olympics in Rio, Amy produced a stunning floor routine to claim bronze, to become the first British gymnast to medal in the event.
She joins Beth Tweddle as the only British female gymnast to win an individual medal at an Olympic Games. At the 2017 World Championships in Montreal, Canada, Amy performed consistently well to finish all-around 17th.
2018 British Championships floor champion, all-around and vault silver
2017 World Championships all-around 17th
2016 Olympic Games floor bronze, team 5th
Named in the Team GB squad for the 2016 Rio Olympic Games
2016 British Championships floor champion
2016 English Championships all-around, beam and floor silver
2016 American World Cup all-around 4th
2015 World Championships team bronze
2015 European Championships floor finalist
2015 British Championships all-around and floor champion
2015 English Championships all-around and beam champion, bars silver, floor bronze
2014 Junior European Championships floor and team silver, vault bronze
2014 Junior British Championships all-around and floor champion, vault silver, beam bronze
2014 Junior English Championships floor champion, beam silver, all-around and vault bronze
2013 Australian Youth Olympic floor champion, team and vault silver
2013 European Youth Olympics team silver