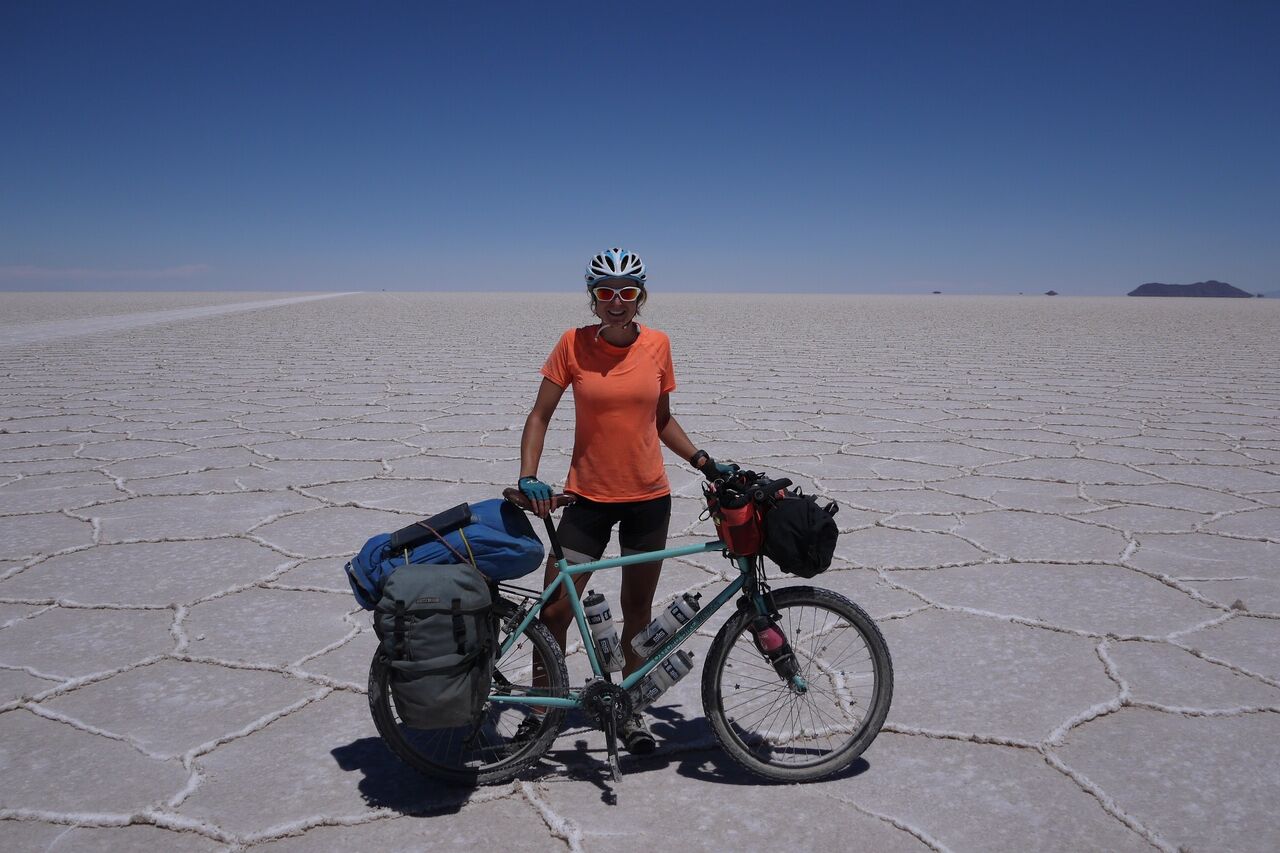 Adventurer, motivational speaker, influencer and author
Anna is an endurance athlete, adventurer and mischief maker. Once upon a time she represented Great Britain at rowing, but after 'retiring' in her mid twenties, she began darting around the world on the hunt for new and exciting endurance challenges.
Named by The Guardian as one of the top female adventurers of our time, Condé Nast Traveller included her in a list of the 50 most influential travellers in the world. She has also recently been appointed as the UK ambassador for Girl Guiding, and the co-founder of Adventure Queens; the UK's fastest growing women's adventure community.
In 2013 Anna cycled a beautiful Pink bicycle 11,000 miles through each and every state of the USA, from Alaska to Hawaii. Pedalling up to 130 miles a day for 6 months, solo and unsupported, she encountered blizzards, floods and temperatures as low at minus 15C.
In January 2015, with no previous experience as a long distance runner, Anna set out on a 2,000 mile run along New Zealand's Te Araroa trail. Travelling alone for 148 days, she moved through forests, along ridge-lines, over mountain passes, along beaches and across swollen rivers. Running up to 32 miles in a day, she carried all of her belongings in a backpack that was often as heavy at 20kgs. By June 2015 she had become the first person, male or female, to run then length of the country entirely unsupported.
In October 2016, Anna began a journey to cycle along the spine of the largest mountain range in the world: The Andes. By the time she returned to the UK in April 2017 she had pedalled through some of South America's most remote and inhospitable regions, and ascended over 100,000 metres on a bike – more than 11 times the height of Everest.
Much closer to home, she has also spent a month cycling across Europe directed entirely by social media, run the length of Hadrian's wall dressed as a Roman Soldier, and the length of the Jurassic Coast, dressed as a dinosaur. As you do.
Passionate about the positive impact that adventure and sport can have on the lives of youngsters, Anna uses her human-powered journeys as a platform to inspire and enable kids to get outside, and get exploring.