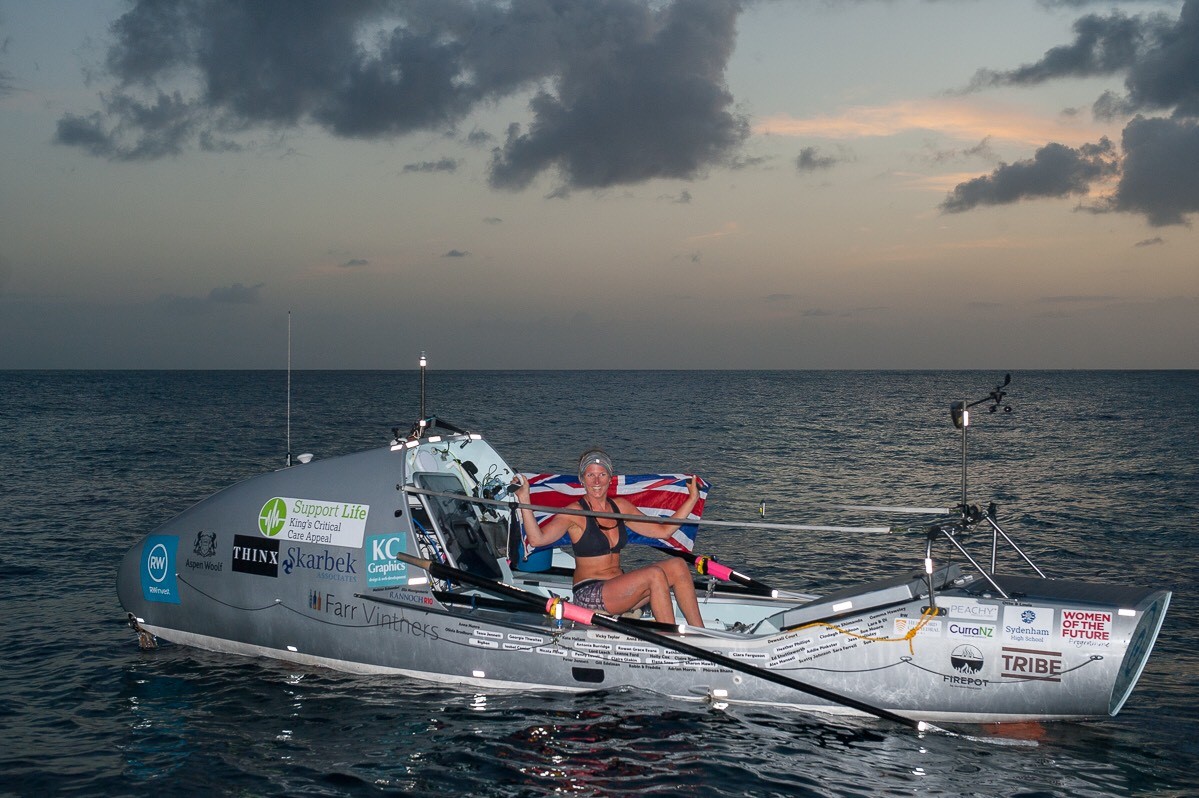 After facing a disease called Cushing's, caused by a tumour on the pituitary gland, putting her body into a life-threatening state, Kiko set up herself the challenge of becoming the the fastest woman to solo row the Atlantic East to West and she did it! After 50 days at sea, beating the previous record by almost a week the World Record is hers.
Important to mention that she had never rowed before taking on this challenge, which goal was to empower and inspire women to push their boundaries while supporting King's College Hospital Charity, who saved her life in 2009 and again in August 2017 (pituitary tumour causing Cushing's disease).
"I will follow in the direction of the trade-winds, aiding my crossing, but that doesn't mean it's all plain sailing. The weather has a large part to play in the comfort of the row and anything from mirror calm to 40ft waves will be encountered, not to mention, dark nights rowing, flying fish in the face, sleep deprivation, muscle pains, blisters, sea-sickness, loneliness and potential hallucinations."
Kiko also founded SUPKiko in 2015 delivering stand up paddle-boarding lessons in Richmond and Hackney. The club gave birth to a scheme called #trash4treats, which has now been taken on by Moo Canoes. #trash4treats incorporates SUP lessons and experiences (or canoe) with collecting trash from London's waterways. For every bucket of litter collected during the paddle, customers receive a treat from a local partner/business.