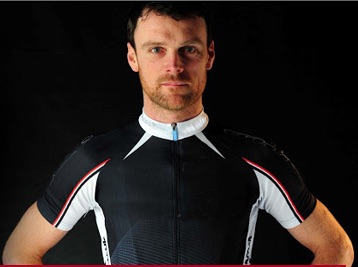 Professional Cyclist & TV Commentator
Rob is a three-time Olympic medalist and double Track World Champion, making him one of the most experienced and well respected riders in British cycling.
Best known for his endeavors in the Team Pursuit and Madison events, Rob has been an integral feature in a 'golden era' for cycling helping to develop the careers of Mark Cavendish and many others.
Rob's track cycling career saw him develop from a young 1km specialist into a key member of the British Track Cycling endurance team that dominated the sport between 2000 - 2008. Rob cemented his position at an international level by winning silver in the team pursuit and bronze in the individual pursuit at the 2000 Track World Championships in Manchester.
Several more titles followed including medals at consecutive Olympic Games, however tragedy struck when Rob had a near fatal car crash in 2001. He suffered a triple fracture of his pelvis and a fracture of his T12 vertebrae.
Persistence, courage and passion got him back to the form he was in prior to the accident and finally, Rob stood on the top step at the Commonwealth Games in 2006 where he took Gold in the Team Pursuit. Alongside his track success Rob has ridden for a number of professional road teams both in the UK and on the continent.
As one of the most likeable and passionate bike racers in Britain, Rob has made the natural progression into the media spotlight with commentary positions on the BBC and British Eurosport, working on all the major cycling events including the Tour de France, Track cycling, BMX and Mountain bike. Rob's enthusiasm and experience makes him an ideal for corporate speaking events, where he is able to translate his understanding of teamwork, tactics and success from cycling into a business environment.